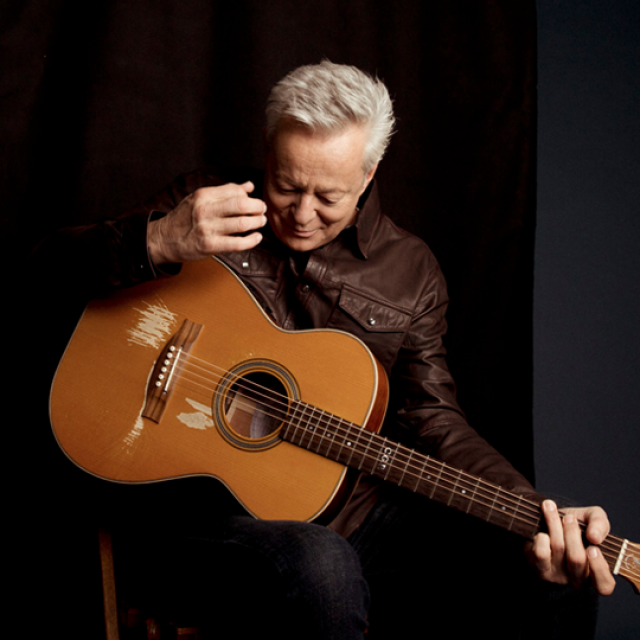 Emporium
Tommy Emmanuel, CGP
with special guest Mike Dawes
Fri, Jan 21, 2022 @ 8:00P
Masks
Masks are required for all guests regardless of vaccination status.
Vaccination
Proof of vaccination or negative Covid-19 test result required
Run Time
Approximately 2 hours, 45 minutes (including intermission)
Children
All ages must have own ticket.
On Sale
Public on Sale begins Fri, June 25, 2021 @ 10:00A
Per the California Department of Public Health (CDPH),  guests who attend this event will be required to be fully vaccinated against COVID-19 (at least two weeks after final dose) OR a negative test is required. Tests must be taken:
48 hours before an event for a PCR test
24 hours before an event for a rapid antigen test
All guests are required to wear a mask while inside the theatre, regardless of vaccination status.
For your convenience, Lux Concierge is offering rapid testing onsite at the Balboa Theatre for $40 per test.  Testing is available 1 hour before the event. Please plan to arrive early to the venue to accommodate the testing.
Click here for details on acceptable proof of vaccination and negative Covid-19 test results.
---
"Songs are our teachers. They show us the depth of the human race and its unrelenting desire to create." -- Tommy Emmanuel
Anytime you talk to any of Tommy Emmanuel's fans, whether musicians or civilians, invariably they will speak of not one but two qualities that define his greatness. The first, predictably, is his extraordinary guitar playing. Considered by those in the know to be among this planet's greatest guitarists, his playing is simply miraculous, as it would take three musicians, or more, to do what Tommy does solo. Who else, for example, when playing "Day Tripper," can lay down the rhythm part, dig into the riff and sing the melody all at once on just one acoustic guitar?
Which brings us to the other aspect of his music always mentioned, and without which the first might not be as powerful or as infectiously appealing: the joy. Yes, joy. Because it's one thing to play these multi-dimensional arrangements flawlessly on an acoustic guitar. But to do it with that smile of the ages, that evidence of authentic, unbridled delight, is an irresistible invitation to feel his music as deeply as he does. "The joy, he says, "is there always because I'm chasing it through music. Seeing the surprise in peoples' eyes is worth living and working for... I can't help but play to the people with all my heart, which is overflowing with joy of being in that moment that I've worked all my life for. And here it is!"
Although his expression is instrumental, he comes to the guitar much more like a vocalist, positively singing melodies through the strings. He inhabits the tunes he performs, delivering every nuance and turn of phrase. His own songs are also illuminated always with lyrical melodies that go right to the heart, such as his beautiful ode to his daughter, "Angelina," or his great "story without words," "Lewis & Clark." That they resonate so deeply without words makes sense, as words only go so far. But music, coming from a genuine and joyful source, can go so much farther. Now with The Best of Tommysongs, he brings us a complete collection of his own songs, all rich with ripe melodicism and rendered with joy in real-time.
"When I was a kid, I wanted to be in show business. Now, I just want to be in the happiness business. I make music, and you get happy. That's a good job." --Tommy Emmanuel