September 8, 2020
Intermission Update…
We're still here, and like you, we thought this "intermission" would be short-term and that we would all be back to "normal" by now. Unfortunately that has not happened and the timeline of when we will hold live events again is uncertain and undetermined.  Please know that San Diego Theatres will be open and ready to host live events again when local and state officials announce Phase IV of the re-opening plan.
The impact of this pandemic cuts deep in the Live Events Industry and we are all feeling it. With 12 Million affected workers and so much uncertainty about our future, we hold on to the belief that what we do matters. We revel in memories of past events that meant so much, to so many people, and we find hope in dreaming of a future that allows us to present the gift of live events again.
To all of you that have been a part of San Diego Theatres in the past…Thank you for entrusting us with your talent, thank you to those who showed up to participate in our community of art, and thank you for keeping San Diego Theatres in your thoughts as we prepare to be together again one day.
We promise to stay in touch through our website, e-newsletter and social media.
Be well & Hold on
Carol & Kelly
---
June 9, 2020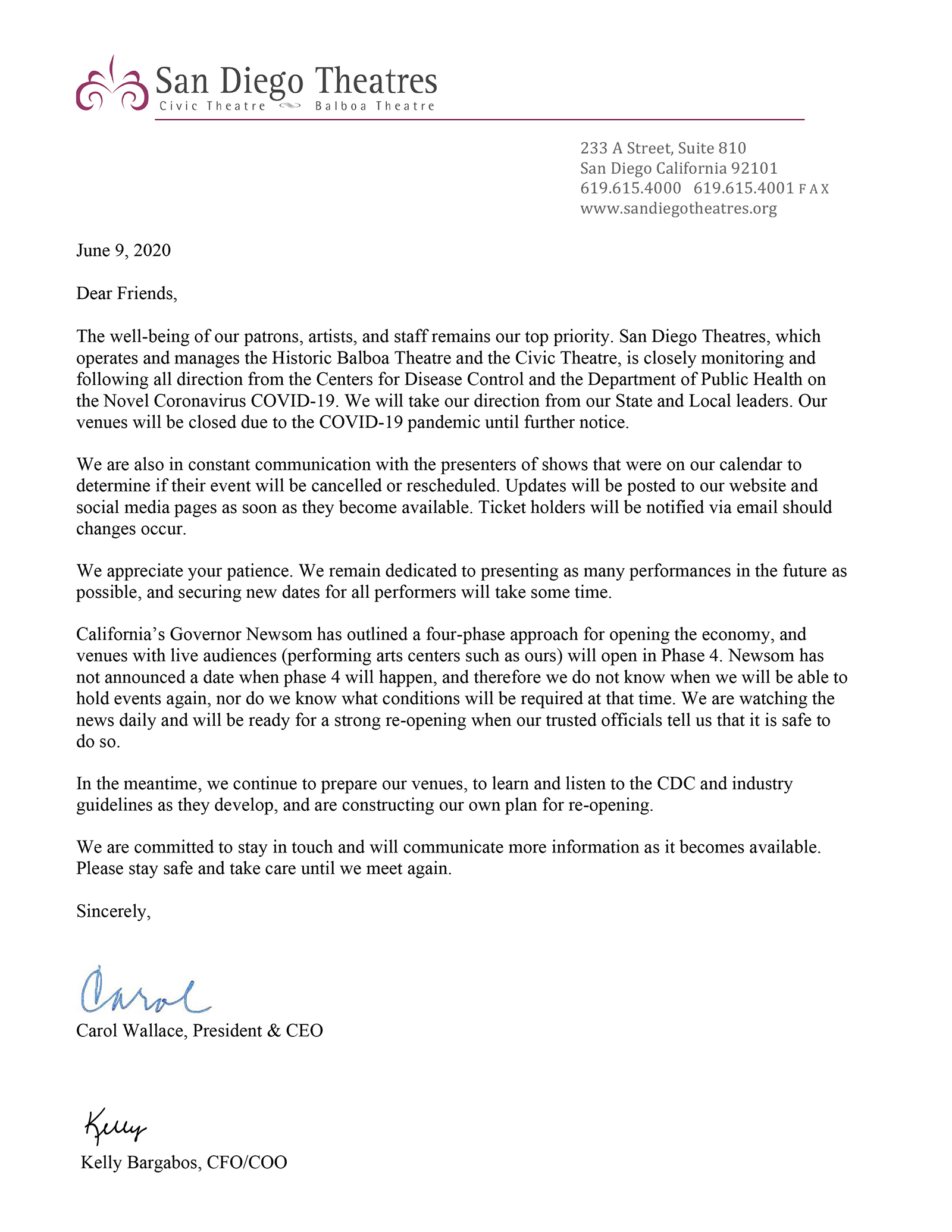 ---
April 9, 2020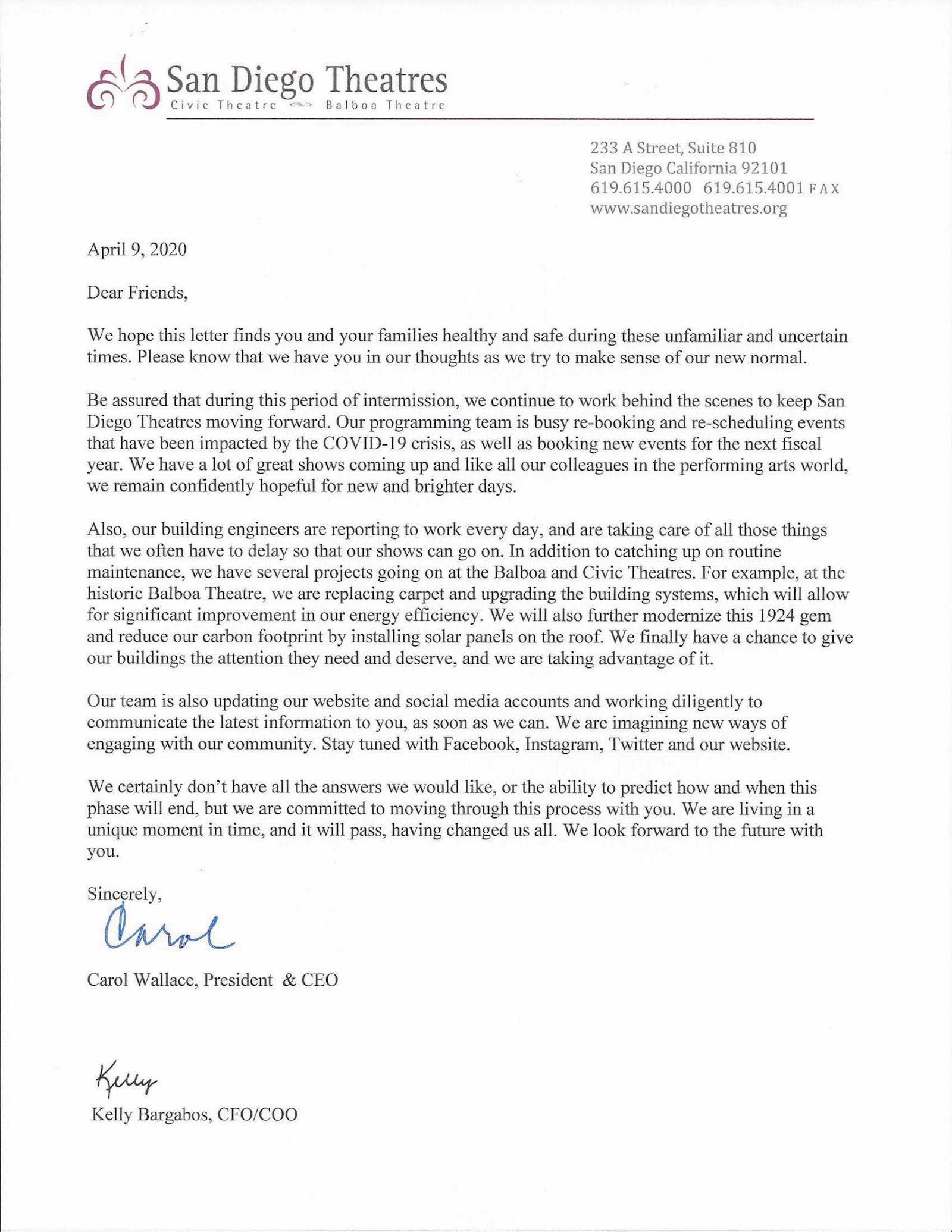 ---
March 20, 2020
To our valued Clients, Friends and Patrons:
We find ourselves in unprecedented times.
As we announced last week, all events at the San Diego Civic Theatre and the Balboa Theatre have been either canceled, postponed or rescheduled to later dates. We have been monitoring each of the precautions set by the State of California, the County of San Diego and CDC recommendations regarding COVID-19 (Coronavirus).
In consideration of these unforeseen circumstances, San Diego Theatres management is enacting the following changes immediately:
Box office windows (located in the San Diego Civic Theatre) are closed until further notice
All ticketing phone lines will close, effective immediately
Refund requests should be submitted where your purchase was made
Theatre office staff will work remotely
This challenging situation in which we are operating is changing by the moment. The safety of our staff, patrons and guests is paramount. Our goal is to continue to communicate with you about what's happening at San Diego Theatres and looking forward to resuming operations after this intermission.
Thank you for being a friend, patron, and supporter of our mission to deliver exceptional performing arts to our region.
Carol Wallace
President & CEO
San Diego Theatres