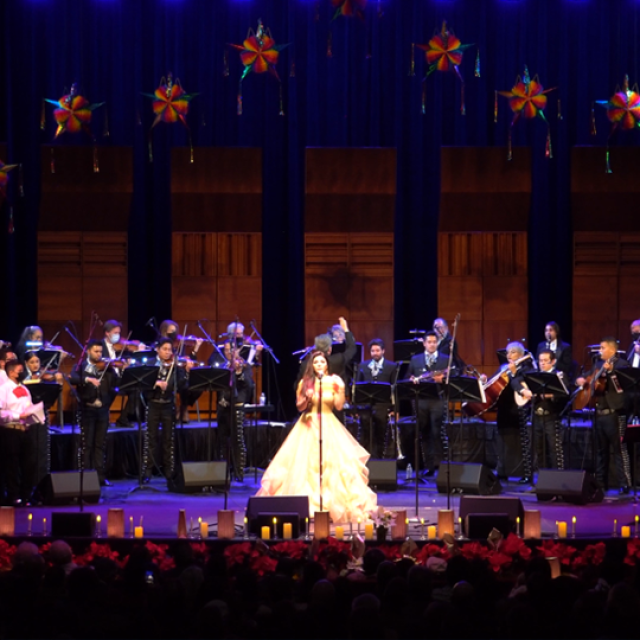 Mariachi Scholarship Foundation
Mariachi Scholarship Foundation presents Las Posadas
A Traditional Mexican Christmas Celebration
Fri, Dec 22, 2023 @ 7:30P
Pricing
Tickets start at $25 (includes $3.50 Facility Restoration Fee)
Run Time
Approximately 2 hours, 15 minutes (including 20 minute intermission)
Children
Family friendly, recommended ages 4 & up.
On Sale
Public on Sale begins Friday, October 6 @ 10A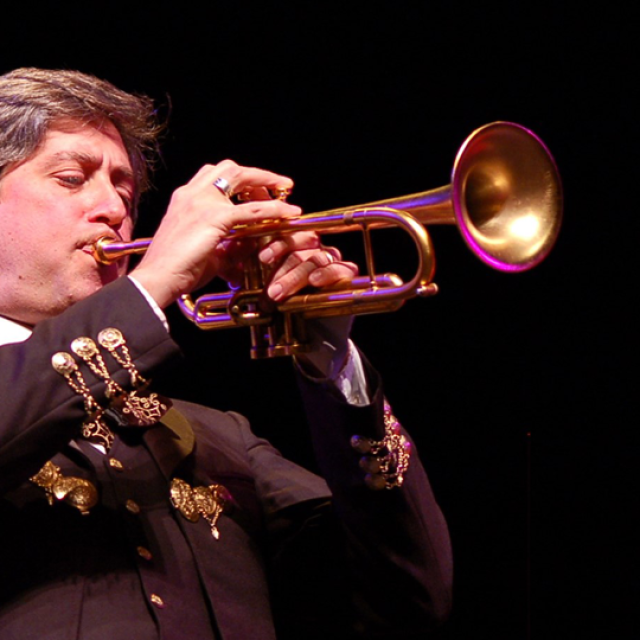 Symphonic Mariachi Champaña Nevin
Mónica Ábrego
Children's Choir
Directed by Jeff Nevin
A San Diego tradition, Mariachi Champaña Nevin's delightful and inspiring Mexican Christmas concert returns! Featuring a reinactment of Las posadas — Mary and Joseph's arrival in Bethlehem — with familiar American holiday classics plus traditional Mexican carols and surprise presents for all. People of all ages and backgrounds will revel in the joy of a traditional Mexican Christmas Eve. Bring the kids and the whole family to enjoy this San Diego tradition returning to the Balboa Theatre! Program will include:
La fiesta de la nochebuena
1. Feliz Navidad
2. Santa la noche (O Holy Night)
3. Las posadas
5. La Virgen de Guadalupe
6. Bendicción
7. Navidad, Navidad
Vecinos navideños
1. Duerme y no llores (Sleep, Don't Cry)
2. El niño del tambor (The Little Drummer Boy)
3. Los peces en el rio (The Fish in the River)
4. Noche de paz (Silent Night)
International Holiday Carols
Bilingual sing-a-long
And more!