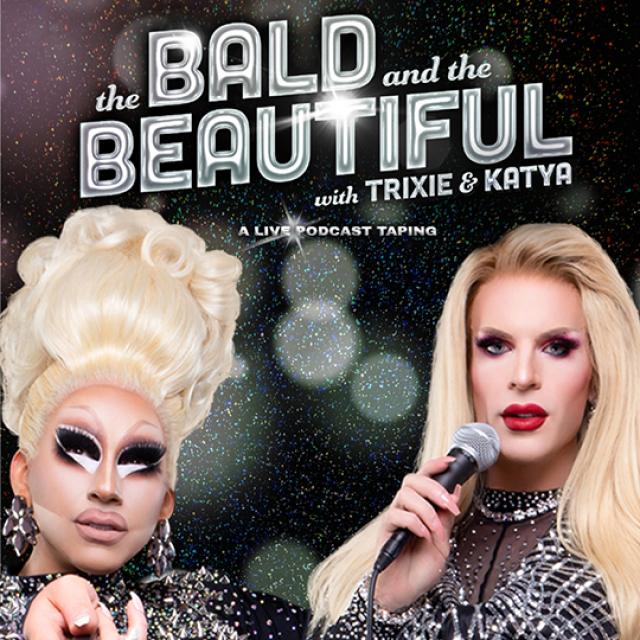 Obsessed
The Bald & The Beautiful
A Live Podcast Recording
Thu, Dec 7, 2023 @ 8:00P
Pricing
Tickets start at $42.50 (includes a $3.50 Facility Restoration Fee)
Run Time
Approximately 1 hour, 30 minutes (including intermission)
Children
All ages must have own ticket. May contain adult themes and lanuage.
On Sale
Public on Sale begins Fri, Jun 23 @ 12:00P
The Bald and the Beautiful with Trixie and Katya features a pair of grizzled gay ghouls exploring the culture boundaries of modern beauty through interviews with gorgeous guests who inhabit various facets of the beauty industry. From models, moguls, influencers, drag queens to adult performers, actors, and more, Trixie and Katya break down the beauty behind it all, live!
*This show may contain adult themes and language.