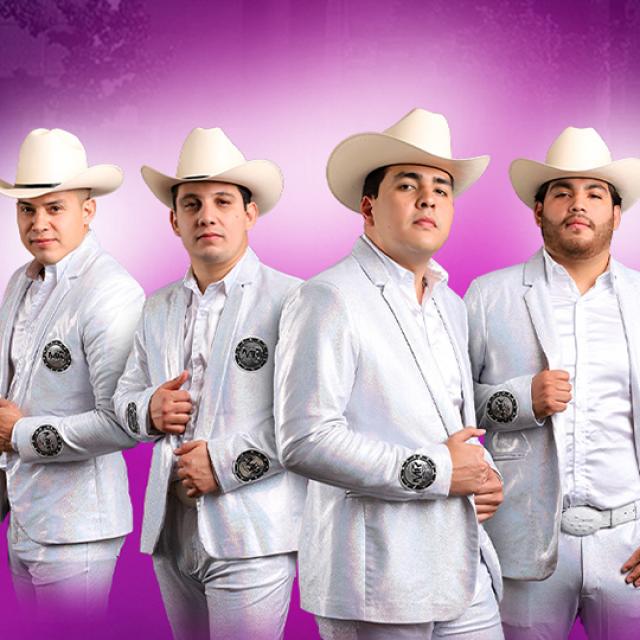 Goldenvoice
Marca Registrada
Magic Tour
Sat, Jun 24, 2023 @ 8:00P
Masks
Masks are recommended but not required
Pricing
Tickets start at $53 (includes a $3.50 Facility Restoration Fee)
Children
All ages must have own ticket.
On Sale
Public on Sale begins Fri, Mar 3, 2023 @ 10:00A
Grupo Marca Registrada is a Latin music group made up of four members: Juan Carlos Barrios (30 years old), Alfredo Velasquez (34 years old), Juan Garrido (33 years old) and José Contreras (35 years old). Since their formation in 2010, they have become a prominent figure in the Latin music industry. They have collaborated with many renowned artists, including Reik, Ozuna and Ricky Martin. Their sound is characterized by its fusion of traditional Latin rhythms with modern beats. A Unique Take on Latin Music Grupo Marca Registrada have managed to create a unique sound that has made them stand out among their peers. They are well-known for their ability to blend different genres and cultures into their music. For instance, they often incorporate elements from rock, hip-hop and even reggaeton into their songs. This creative approach has allowed them to remain fresh and relevant in an ever-evolving industry. An International Success The group has achieved great success internationally and has performed in many countries around the world. They have also released numerous albums that have been met with critical acclaim. Their latest album 'Resistencia' was released in 2019 and reached the top of the Billboard Latin chart. This album showcased their unique style and further solidified their status as one of the most influential groups in Latin music.