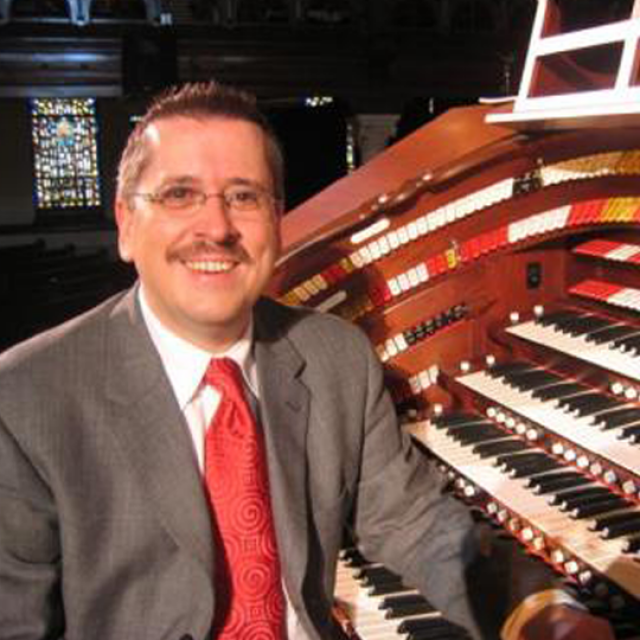 American Theatre Organ Society
Walt Strony in Concert
Thu, Jul 7, 2022 @ 7:00P
Pricing
Tickets: $25 (includes $2.00 facility fee). Discounts available for Students, Seniors 60+, Groups 20+, Military (Veteran & Active Duty)
Children
Must be 6+ years to attend. All ages must have own ticket.
On Sale
Public on Sale begins Fri, Apr 1, 2022 @ 10:00A
Co-hosted by the Theatre Organ Society of San Diego
Walter Strony was born and raised in Chicago where he began his musical education at the age of seven under the mentorship of the famous Chicago organist Al Melgard.
As one of the most sought-after organists in America, Walter Strony has performed concerts all throughout the United States as well as internationally in Japan, Australia, England, and Canada. He is the only living musician to win "Organist of the Year" by the American Theatre Organ Society on two separate occasions.
Walt has performed with a variety of finely established symphony's including the Calgary Symphony, the Allentown Symphony, and the El Paso Symphony. He is widely applauded for recording over 30 albums; his first CD "Pheonix" being the only album to be rated 10/10 by the prestigious CD Review.
Walt took his career a step further by publishing "The Secrets of Theatre Organ Registration".  Additionally, he has distinguished himself through his services as a pipe and digital organ consultant-tonal finisher; even working as a consultant for the fourth largest theatre pipe organ in the world, the 4/60 Wurlitzer in the Aveni Music Room in Gates Mills, Ohio.
In his spare time, Walt works on the restoration of his mid-century Las Vegas home and enjoys traveling, fine dining, and collecting Art Deco items.