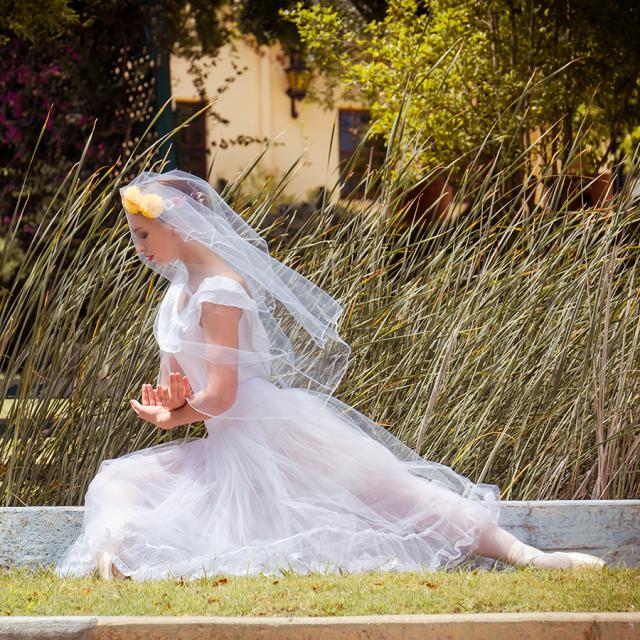 San Diego Ballet
Giselle
Sat, May 21, 2022 @ 8:00P & Sun, May 22, 2022 @ 2:30P
Masks
Masks are recommended but not required
Pricing
Tickets start at $47 (includes a $2.00 Facility Restoration Fee)
Run Time
Approximately 90 minutes (including 15-minute intermission)
Children
Must be 3+ years to attend. All ages must have own ticket. NO LAP tickets.
On Sale
Tickets available soon
Bringing the beauty of classical ballet front and center, SDB's new staging of GISELLE is a haunting rumination on romantic love and sacrifice. Traditionally, placed in 19th century Europe, Artistic Director Javier Velasco's evocative production shifts the locale to the pueblos and ranchos of Spanish Colonial California. The tale of a simple peasant girl who's love for a nobleman sparks tragedy takes on new life through the lens of San Diego's early history. As does the poetic second act, featuring the spectral, beautiful Lloronas, the spirits of young women seeking revenge on the men who betrayed them. Highlighting classical dance in it most expressive and dramatic form.
Performed to pre-recorded music.