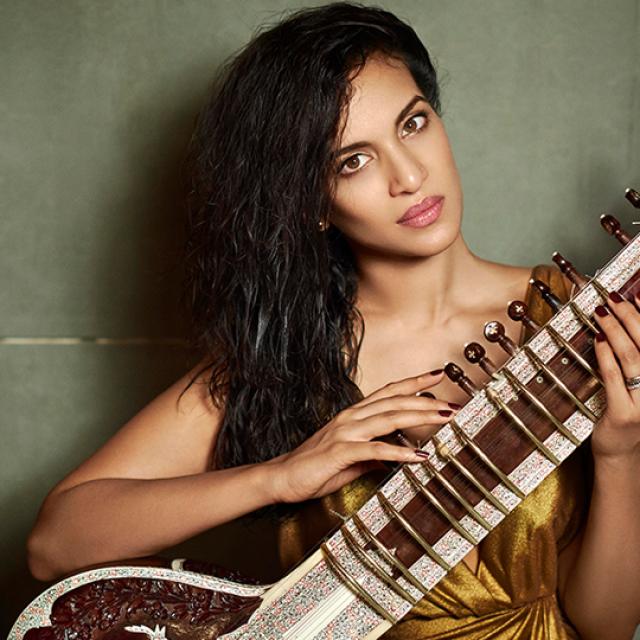 Centenary Celebrations
Ravi Shankar – Friends & Disciples
with Anoushka Shankar & Dhani Harrison
Sat, May 16, 2020 @ 7:00P
Pricing
Tickets start at $23.50 (includes a $3.50 Facility Restoration Fee)
Children
Children must be at least 6 years old to attend. All ages must have own ticket.
Celebrating 100 Years – The Life & Legacy of Ravi Shankar
Today's concert features a core ensemble of his finest disciples including Shankar's celebrated daughter Anoushka Shankar. There will be a special appearance by Dhani Harrison and together they will pay tribute to Shankar with a repertoire featuring his compositions of multi-genre works.
The Artists include Anoushka Shankar, Dhani Harrison (George Harrison's son)
Disciples:
Vishwa Mohan Bhatt//Tarun Bhattacharya//Partho Sarathi-Shubhendra Rao//Gaurav Mazumdar//Sanjeev Shankar//Ashwini Shankar//Barry Phillips//Ravichandra Kulur//B C Manjunath//Bickram Ghosh//Tanmoy Bose//Pirashanna Thevarajah//Prateek Srivastava//Nick Able Kenji Ota
Vocalists:
Indrani Mukherjee//Sudakshina Alagia//Rekha Nandhakumar