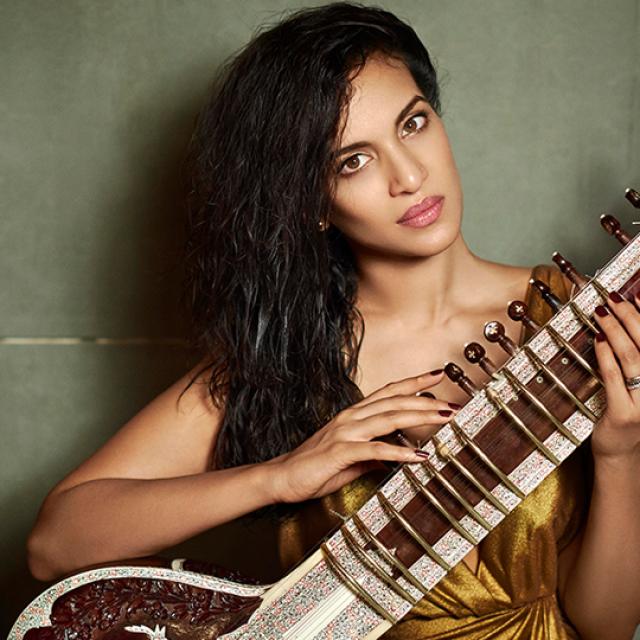 Centenary Celebrations
Canceled: Ravi Shankar – Friends & Disciples
with Anoushka Shankar & Dhani Harrison
Sat, May 16, 2020 @ 7:00P
Pricing
Tickets start at $23.50 (includes a $3.50 Facility Restoration Fee)
Children
Children must be at least 6 years old to attend. All ages must have own ticket.
Due to travel restrictions in place during the coronavirus, this event has been canceled.
Refunds are available at point of purchase.
Celebrating 100 Years – The Life & Legacy of Ravi Shankar
Today's concert features a core ensemble of his finest disciples including Shankar's celebrated daughter Anoushka Shankar. There will be a special appearance by Dhani Harrison and together they will pay tribute to Shankar with a repertoire featuring his compositions of multi-genre works.
The Artists include Anoushka Shankar, Dhani Harrison (George Harrison's son)
Disciples:
Vishwa Mohan Bhatt//Tarun Bhattacharya//Partho Sarathi-Shubhendra Rao//Gaurav Mazumdar//Sanjeev Shankar//Ashwini Shankar//Barry Phillips//Ravichandra Kulur//B C Manjunath//Bickram Ghosh//Tanmoy Bose//Pirashanna Thevarajah//Prateek Srivastava//Nick Able Kenji Ota
Vocalists:
Indrani Mukherjee//Sudakshina Alagia//Rekha Nandhakumar