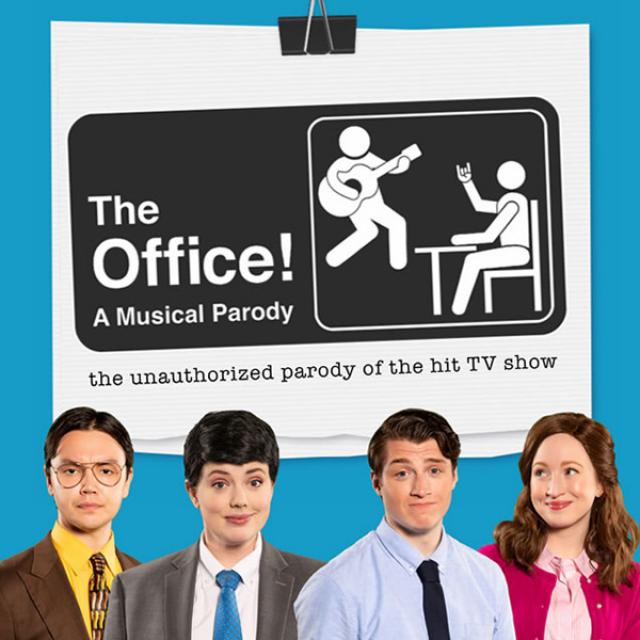 Broadway San Diego
Rescheduled: The Office!
A Musical Parody
Wed, Apr 8 – Thu, Apr 9, 2020
Pricing
Tickets start at $49 (includes a $3.50 Facility Restoration Fee)
Children
All ages must have own ticket.
Due to the concerns surrounding COVID-19,  The Office! A Musical Parody has postponed their schedule and the new San Diego performances will now be January 19 & 20, 2021.
If for any reason, you are not able to attend your rescheduled performance, you can request to exchange into the alternate performance. If you would like to request a refund, please do so from the point of purchase.
Purchase tickets for the new dates HERE.
––––––
Singing! Dancing! Paper!
It's a typical morning at Scranton's third largest paper company until, for no logical reason, a documentary crew begins filming the lives of the employees of Dunder Mifflin…
The Office! A Musical Parody, currently playing Off-Broadway in New York City, is the unauthorized parody of the hit TV show, "The Office." Don't miss this hilarious new musical that lovingly pokes fun at everyone's favorite coworkers. Your favorite moments from all 9 seasons mashed up into one "typical" day with Michael, Jim, Pam, Dwight and others at The Office.
Featuring songs such as "That's What She Said," "Marry Me Beesly," and "We Have Fun Here."