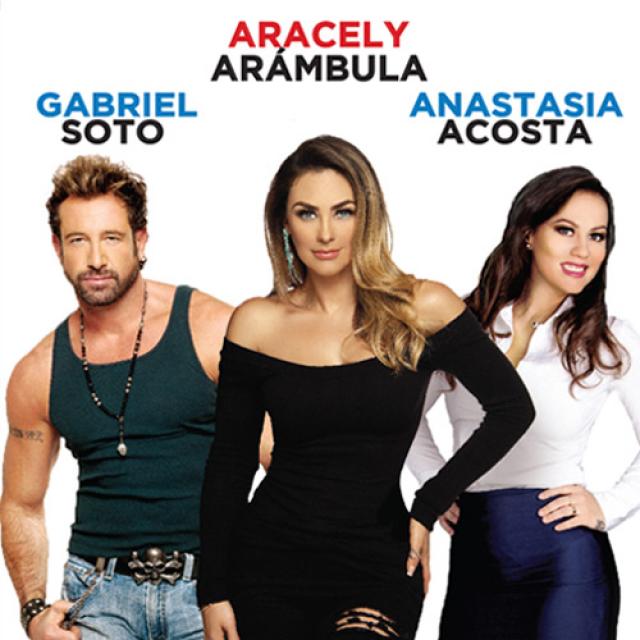 Illusion Touring
Rescheduled: Por qué los hombres aman a las cabronas
Sat, Mar 28, 2020 @ 8:00P
Pricing
Tickets start at $38.50 (includes a $3.50 Facility Restoration Fee)
Children
All ages must have own ticket.
This event has been rescheduled for Sat, Aug 15, 2020 @ 9:00P. All tickets for the original performance will be honored. Patrons not able to attend the new date may contact point of purchase for a refund.
Tickets for rescheduled performance are available HERE.
________
Basado en el libro de Sherry Argov
Nadie había escrito un libro como este sobre relaciones. 
Lleva la sátira a otro nivel. 
No solo es cómico, si no muy real. 
Esta lleno de "rebanadas de humor de la vida diaria que cubren todo lo que frustran a las mujeres sobre los hombres".
Sherry Argov demuestra en esta obra el camino para perder el miedo, ser independiente, segura de ti y de una forma divertida alcanzar lo que deseas: no más sufrimiento, ni cocinarle para conquistarlo, ni quejarte, ni sacrificar tu propia vida para que el hombre caiga rendido a tus pies y tu seas en lo único en que el piense.
No te conviertas en tapete de nadie.
Protagonizada por:  Aracely Arámbula, Gabriel Soto y Anastasia
Producida por:   Rubén Lara
Dirección:  Abril Mayett